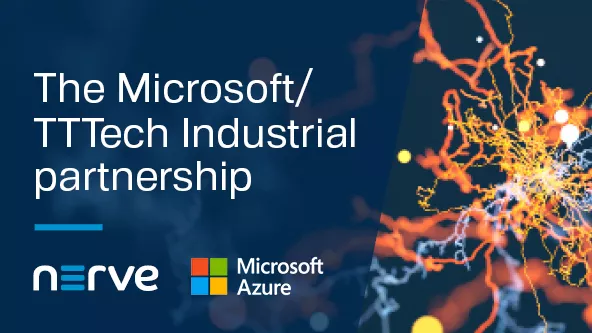 TTTech Industrial and Microsoft have been working together since 2019. What began as a customer-supplier relationship soon developed into a partnership when the companies saw the synergies between their products.
TTTech Industrial's edge computing platform Nerve allows manufacturers to collect data from machines installed worldwide, to visualize and analyze it, and decide whether to process it at the network edge or send it to the cloud. This is where Microsoft comes in – Microsoft's Azure provides a secure, flexible, and straightforward cloud structure that perfectly fits Nerve's mission to provide openness and flexibility for its customers.
The Microsoft Partner Program's account team supported TTTech Industrial on its journey to launch Nerve on the Azure Marketplace, making it easier for Microsoft customers to purchase Nerve through their existing Microsoft payment agreement.
"The entire Microsoft community has been extremely helpful in onboarding us into the Azure universe. We are now not only conducting joint Co-Sell activities, but also closely aligning our roadmaps to deliver even more value to customers in the future," says Georg Kroiss, Ecosystem/Partnership Development at TTTech Industrial.
Find out more: