At TTTech Industrial, we're excited to introduce our latest demo that highlights the exceptional capabilities of our edge computing platform Nerve, in conjunction with Intel hardware. With the shared vision of open standards, open software, and open platforms, TTTech Industrial and Intel are revolutionizing the industrial landscape.
Harnessing Business Insights and Efficiency
Every bit of data in your enterprise holds untapped potential for business growth. Nerve, our cloud managed edge computing platform, leverages the power of Intel hardware to capture accurate data and turn it into actionable insights - a seamless process. The result? Enhanced efficiency, increased productivity, and substantial cost savings.
Nerve's Key Advantages
Open, Flexible, and Secure: Nerve serves as an open, flexible, and secure real-time edge platform. By utilizing Nerve, machine builders can focus on innovation instead of being bogged down by concerns like the "connected shopfloor" and software distribution. It forms the bedrock for smarter manufacturing, easily integrating with off-the-shelf Intel hardware.

Solving Key Use Cases: Nerve's strength lies in its ability to directly address critical manufacturing challenges:

Real-time Capability: Efficient communication via established real-time communication protocols.
Openness: Seamless integration with various hardware systems.
Flexibility: Compatibility with the most widely-used software systems in both OT and IT domains.
Security: Ensuring secure data communication and robust user management.
Transitioning to Software-Defined Solutions: A move away from locked hardware to adaptable software-defined solutions.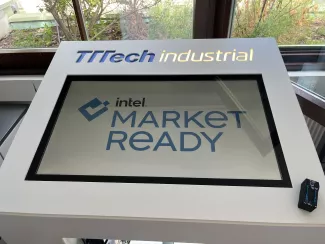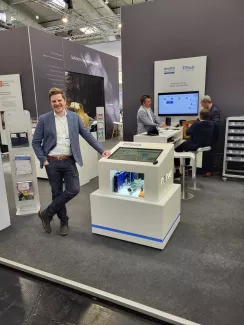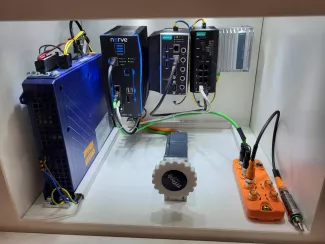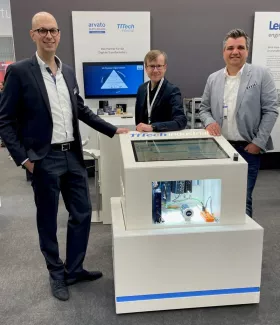 Introducing Our New Demo
Our latest demo perfectly showcases that Nerve is the ideal foundation for your IIoT strategy, helping you embrace innovation and achieve unparalleled efficiency. The demo demonstrates Nerve's capability to address various use cases using off-the-shelf Intel hardware. 
Unlocking Benefits
By adopting Nerve and Intel, you're not just embracing technology—you're embracing an intelligent solution that streamlines your processes, reduces costs, and propels you ahead of the competition. Benefit from the solution's flexibility, scalability, comprehensive asset overview, and full cost control. Nerve's transition from locked-hardware to software-defined solutions ensures that you stay on the cutting edge of industrial applications.
Join Us in Innovating
Together with Intel, we are empowering manufacturers to seamlessly transition into a data-driven future. Our collaboration is reshaping industries, making them more efficient, agile, and competitive. Embrace the power of Nerve and Intel to elevate your manufacturing processes to new heights.