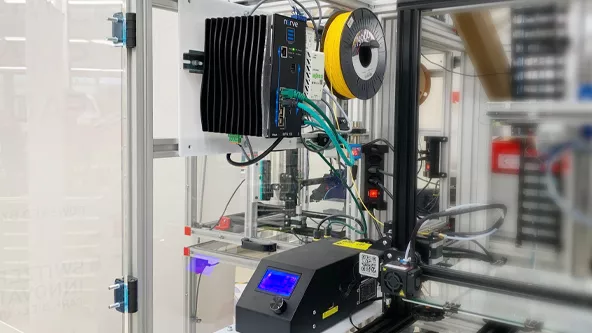 Swiss Smart Factory is a local innovation hub that brings together companies searching for industrial technologies and providers of innovative solutions. This year, Swiss Smart Factory started the Lighthouse Project Industry 4.0, with the goal of creating a fully functional and highly flexible interconnected production ecosystem. TTTech Industrial recently joined the project. Its Nerve edge computing platform is currently being installed in the project's demo plant and will be up and running by the end of the year.
"Our goal is to show interconnected production in the digital age. In our demo plant, we create a complete production environment, in which companies can showcase and improve their solutions. Swiss Smart Factory drives industrial development and the formation of partnerships. We offer Swiss companies a platform to learn about new, innovative technologies and directly connect with suppliers," explains Michael Wendling, Project Manager Swiss Smart Factory.
"We look forward to showcasing Nerve in different use cases. Taking part in the Industry 4.0 project allows us to expand Nerve presence in the Swiss market and to improve its features for customers in various industries. We can take advantage of the real manufacturing environment and the collaborative ecosystem to create additional possibilities for our customers," says Cagdas Basoglu, Sales Manager Industrial IoT at TTTech Industrial.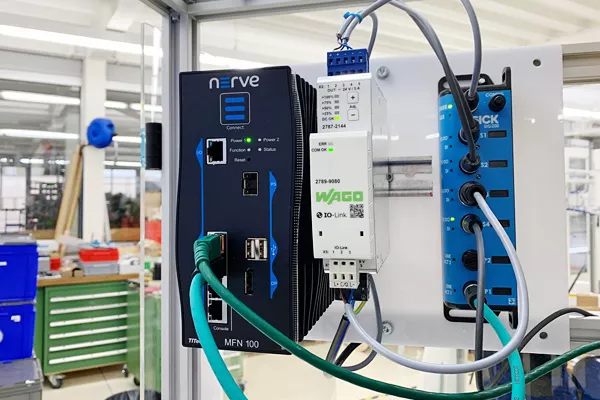 At Swiss Smart Factory, Nerve will be used with a robot arm for material handling, where it will be connected to the robot controller and provide OPC UA data handling. In the next step, Nerve will host a soft-PLC to run control applications, alongside a Windows virtual machine that will be deployed to run an ERP server.
The second demonstration featuring Nerve is a retrofit project. In a 3D printing farm, Nerve will provide connection to the IO Link Master and additional sensors. It will serve as a data gateway to transfer data from the 3D printers to a web-based dashboard provided by another industry partner.
In both applications, the Nerve Management System will be used for edge device management, application deployment and updates. The demonstrations show Nerve's capabilities as an open platform that can adapt to different production situations and connect equipment from a variety of vendors.