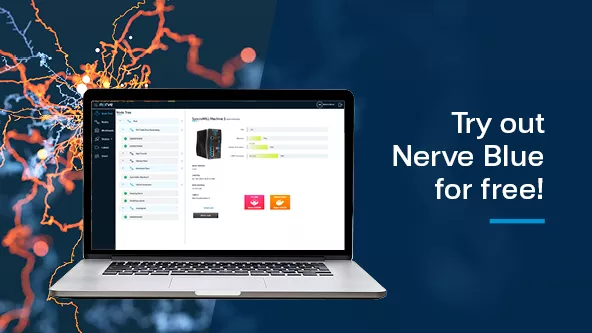 Digitalization projects are large undertakings, often requiring a significant investment of time, money and resources. For this reason, TTTech Industrial strives to provide solutions that help simplify the first steps towards industrial IoT. Now, a free trial version of TTTech Industrial's edge computing platform Nerve is giving users access to an online sandbox where they can easily familiarize themselves with features supporting digitalization.
"Nerve is unique due to its radical openness. With our free trial, we are allowing users to get started with Nerve right away, with no hardware set-up required and no software to be installed. Once users have registered and received their login data, they can immediately access a sandbox environment to try out the features of Nerve for themselves. We even offer a step-by-step guide, so everyone can use Nerve without extra training," says Alexander Bergner, Director Product Management Industrial IoT, TTTech Industrial.
Nerve is an open, flexible industrial edge computing platform that provides a software infrastructure for the shop floor and the cloud. It enables users to access data, manage devices and deploy applications remotely to plants and devices all over the world. Nerve was developed to address the challenges faced by machine builders and plant operators in a fast-changing industrial landscape. The platform is already used by several companies in the machine and plant engineering sector for their industrial IoT projects. These case studies illustrate how Nerve is helping customers to reduce system complexity and cost, improve machine performance, and offer new machine services.
Users of the free trial version gain remote access to a central Nerve Management System instance and a hardware test set-up hosted by TTTech Industrial, where they can familiarize themselves with the system and identify the potential of industrial IoT solutions for their business. The Nerve free trial lasts for an initial period of 14 days, an extension of the trial period up to 30 days is available on request.
Key features of the free trial:
Intuitive web-based Management System
Workload hosting
Workload and device management
Data visualization
Deployment of demo workloads and applications
After having tried out the free trial version, users can contact TTTech Industrial for an evaluation license and start using Nerve on their own devices.
Get started now: click here to register for the free trial 
Find out more: