"At TTTech Industrial we aim to deliver solutions that add real value. Because only when our customers succeed, we succeed. Together we build partnerships to understand their aspirations and goals."
Discover our most common Nerve use cases
What is remote service? 
All service and maintenance work that is carried out on machines and production lines without the service technician being on site. 
What is
the challenge?
Difficult to plan costs and duration of maintenance, especially at remote customer locations

Software updates are time consuming, insecure and difficult to track
What are
the benefits?
Detect and resolve common errors remotely

Consolidate engineering expertise and avoid excessive travel costs 

Simultaneously deploy software updates to installed machines via secure cloud connection

Remotely diagnose and patch software issues 
Remote access
with Nerve:
Remotely access your devices in your network using an integrated tunnel 

Directly display a remote desktop of your applications in a browser without the need for installing additional software  

Collect logs centrally for all your applications and devices

Keep your edge software and applications up-to-date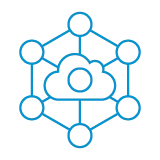 What is condition monitoring? 
Condition monitoring keeps track of key indicators for machine performance (vibration, temperature etc.) in order to identify any changes which may be indicative of a developing fault.
What is
the challenge?
Detect machine's performance changes before a failure occurs
Errors are often sporadic and difficult to track 
Retrospectively identify the root cause of failure to prevent them
What are
the benefits?
Ensure maintenance visits are always on time and scheduling is optimal 
Increased machine availability through monitoring of key indicators and early fault detection 
Better and earlier error detection through trend data and data history
Condition monitoring


with Nerve:
Read sensor data via fieldbuses (Profinet, EtherCAT) using the real-time Soft PLC module
Read data from PLCs or other sources (S7, Modbus, OPC UA) using the integrated Data Gateway and store it in a local database
Visualize the data in local or cloud-based dashboards and create alarms using rules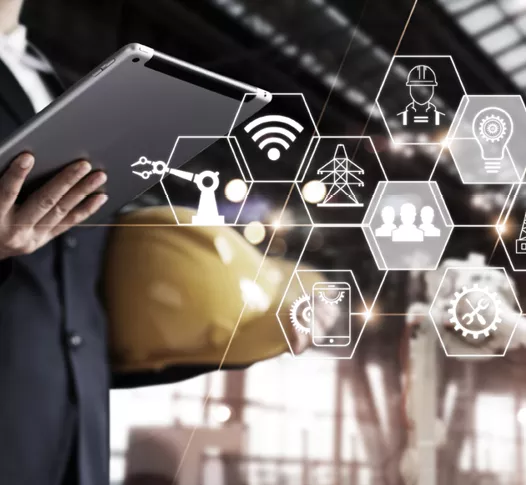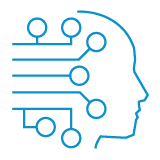 What is machine learning?
Machine learning algorithms build a model based on sample data, known as training data, in order to make predictions or decisions without being explicitly programmed to do so.
What is
the challenge?
Interrelationships of functional or behavioral changes in the machines are not recognized 
Model calculation only takes place in the cloud, but execution of the model must take place on the machine in a time-critical manner
What are
the benefits?
Data ownership and control, whether on-site or in the cloud
Identification of and response to trends and patterns in machine behaviour 
Error reduction through optimization of processes and improved solution finding
Machine learning


with Nerve:
Use Nerve Data Services to collect live and training data
Create and train your models using your preferred machine learning toolkit
Deploy models and configurations and integrate them into a DevOps flow using the API
Connect your trained models to live data using applications running on Nerve
Visualize results in local or cloud-based dashboards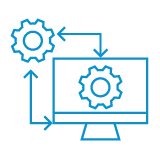 What is a digital twin?
A digital twin is a representation of a physical object, process or service. The twin can be a digital replica of an object in the physical world such as a CNC mill or a turbine. Nerve provides secure access to machine data which acts as the foundation for a digital twin.
What is
the challenge?
Monitoring the behavior of machines and their interactions is only possible in the real world
Innovation cycles and improvements need time and a physical setup for evaluation
What are
the benefits?
Improved test and functional check on a digital twin 
Comparability of behaviors of machines operating in different locations 
Digital Twin
with Nerve:
Securely collect data from the machine and model them in OPC UA for digital twin 
Read sensors using fieldbuses (Profinet, EtherCAT) using the integrated Soft PLC
Use the integrated data services gateway to upload relevant data for the Digital Twin representation to cloud providers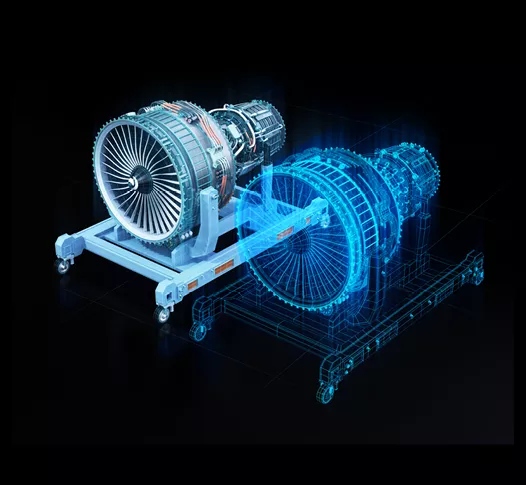 Curious to find out more about Nerve?